Valley War Veteran Remains Identified after 70 Years
RIO GRANDE CITY - The remains of a Rio Grande Valley war veteran have been identified after 70 years; his burial is scheduled for Saturday.
Herschel Riggs died in the Korean War nearly 70 years ago.
His memory has been marked on the plaque for Veterans Killed in Action in Foreign Wars in Starr County.
In July of 1950, he was declared missing; three years later, he was declared dead.
His nephew, Tony Jasso, now lives in San Antonio.
Jasso says he and his family worked hard to find out where his uncle went.
"When the U.S. Army shrugged its shoulders at us, we were called to action. Herschel we knew by this time would have been fallen but never forgotten," he says.
A flight will bring Riggs' remains to San Antonio next Wednesday.
Veterans in Rio Grande City will hold a memorial for Riggs on Friday morning.
His burial will be on Saturday morning; it will be open to the public.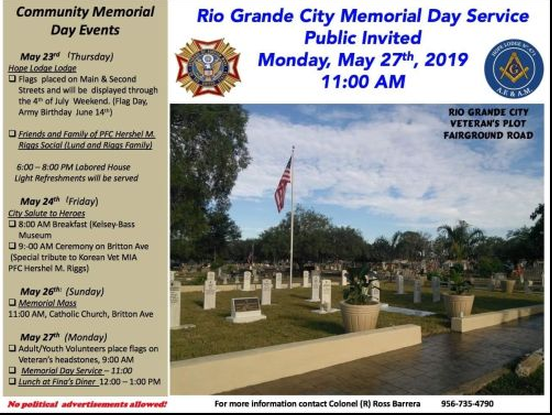 For more information watch the video above.
More News