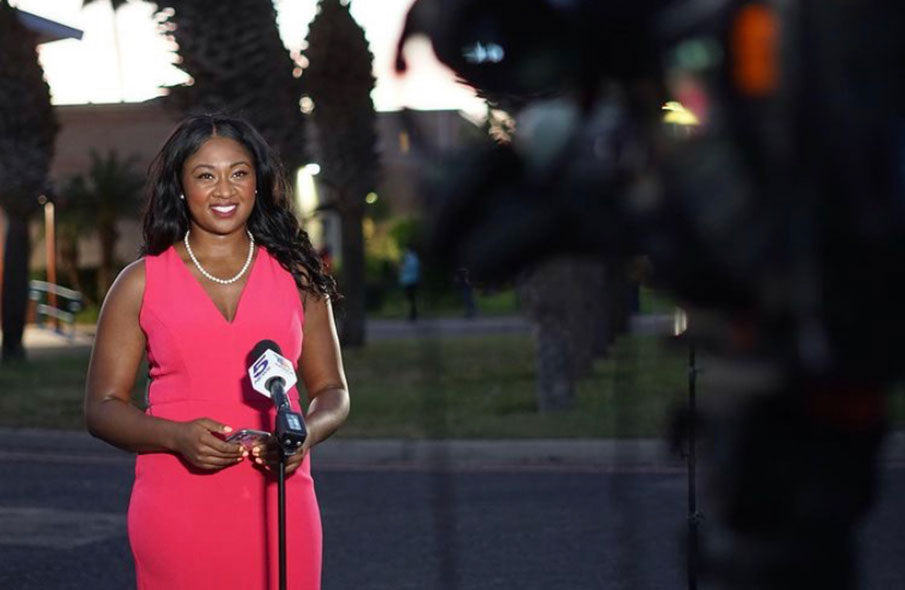 Allysa Cole
Allysa Cole is a Detroit native and University of Southern Mississippi alumna. Upon graduating from USM she received several college Associated Press awards, two bachelor's degrees in Broadcast Journalism and Foreign Languages and Literature with a Spanish concentration.
She started her journalism career in Hattiesburg, Mississippi as a Digital Content Producer and Production Assistant for WDAM. Her passion for field reporting lead her to become a Multimedia Journalist for WHPM FOX23 Hattiesburg.
During her time in the 'Pine Belt', Allysa covered U.S. Senator Cindy Hyde-Smith's "public hanging" remarks controversy, high infant mortality rates among African American women and the state of mental health among Mississippians.
Two years later she worked as a nightside Multimedia Journalist for one year at Sinclair Broadcasting Group's KGBT in Harlingen, Texas along the southwest U.S. - Mexico border. Allysa covered several stories pertaining to immigration issues, local government corruption and the nation's COVID-19 lockdown impact in the Rio Grande Valley region.
Later, she joined the the number one news station in the Rio Grande Valley, KRGV in August 2020 months after the start of the COVID-19 pandemic — continuing coverage on international affairs, COVID-19 vaccine relief and localizing national news. Allysa also uses her Spanish speaking skills to gather daily news content for KRGV's sister station Azteca Valle "Hechos Valle".
You can catch her finding ways to help others through volunteerism, tutoring and community service. Whenever she is off the clock she enjoys traveling, fitness classes and cooking. Allysa is a member of Alpha Kappa Alpha Sorority, Inc., Midnight Golf Association and the National Association of Black Journalists.
Follow Allysa