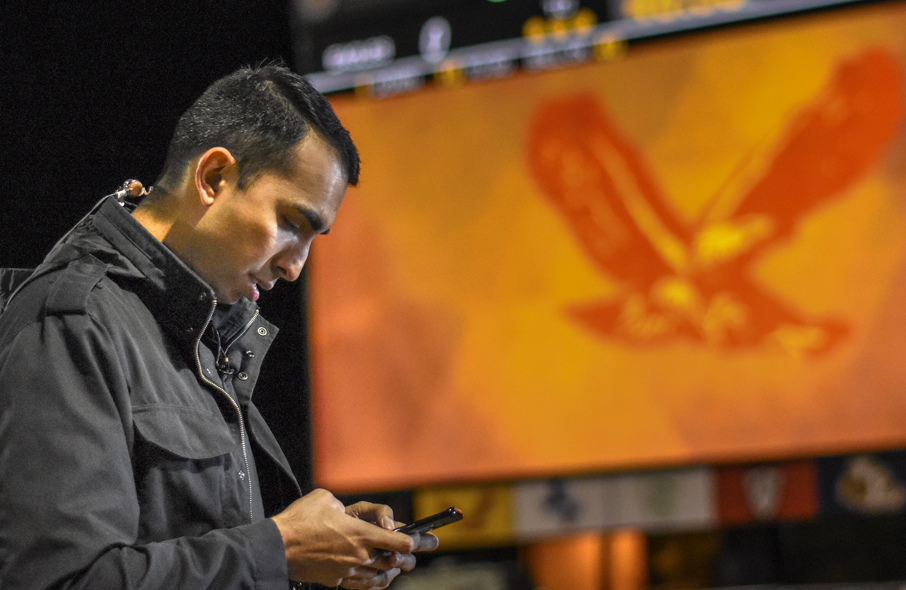 Joel Villanueva
Mark Wahlberg was there. Greg Kinnear was there. And Joel Villanueva was there, somewhere way in the back and out of focus.
Joel's work as an extra in the feel-good sports movie "Invincible" didn't lead to a career in Hollywood, but as it turned out, Joel did end up in front of the camera.
After graduating from PSJA High, Joel attended the University of North Texas ,where he received a Bachelor of Arts degree in Radio/Television/Film.
In June of 2007, Joel joined KRGV as a part-time editor. After eight months of working behind the scenes at Channel 5, Joel made his on-air debut as weekend sports anchor in 2008 and the rest is history.
Over the past decade, Joel has had a front-row seat for some great moments in Valley sports history.
He's had the chance to cover everything from thrilling high school football games to minor league hockey (remember the Killer Bees?), to the Vipers' three NBA G-League title runs.
Outside the 956, Joel has covered the NBA Finals, the MLB postseason, and the NFL playoffs for Channel 5.
What Joel really enjoys though are the wonderful stories the Valley has to offer. It's his greatest pleasure to share those stories with viewers.
Joel has been honored by the Texas AP with awards for Best Sportscast and Best Sports Story. He also received a Lone Star EMMY nomination for his story about Fred Reyna, an Edinburg High football player that didn't let his disability stop him from playing under the "Friday Night Lights."
When he's not working, Joel enjoys staying busy in the community. A few of his favorite projects include The Sharing Basket, KRGV Toys For Christmas, and the RGV Special Olympics.
Joel loves the outdoors and he's on a life-long mission to sink a hole-in-one on the golf course.
A man can dream, right?
Follow Joel