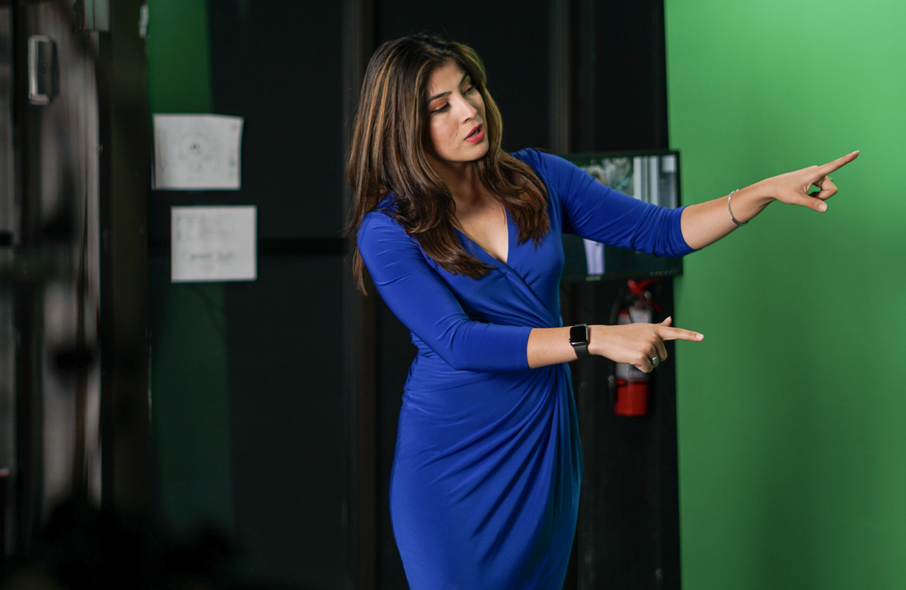 Karen Gonzalez
Karen Gonzalez is a Communication Studies and Journalism graduate from the University of Texas Rio Grande Valley. During her studies she was selected as a summer intern for RIO Farms, INC., to help develop a South Texas AVA- or American Viticulture Area- called the Wild Horse Desert. An AVA is a federally designated identification for grape growing regions.During her internship, she studied local geology, soils, weather, and viticulture to develop a petition and a nine-minute show that was showcased in the 2016 grape growing and wine festival.

Gonzalez was the Assistant Manager at UTRGV-TV. Through her work on campus, Gonzalez gained newsroom experience which later helped her transition to the NBC affiliate in the RGV as an intern. She wrote web copy, traveled with reporters and confirmed breaking news with local officials. On January 2017, Gonzalez became part of the KRGV news team as a Spanish Content Translator. Her career continued as a studio camera operator and later as weather forecaster for SOMOS NOTICIAS. Her ability to speak and present both languages has been the key to her career growth.

Gonzalez is currently a meteorology student. During her free time, she and her husband enjoy the outdoors, photography, hiking, marathons, traveling and family barbecues.
She is a big fan of 80's and 90's alternative rock, basketball and tacos.
Follow Karen