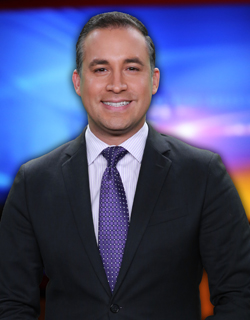 Michael Scott anchors for CHANNEL 5 NEWS THIS MORNING and reports for Channel 5 News at 7 on 5.2 SOMOS EL VALLE. Michael was born and raised in the Chicago area. He earned his degree in journalism from Columbia College Chicago. While in college, he spent the last two years interning at numerous TV and radio stations in Chicago.
Michael was hired out of college as a reporter at the ABC affiliate in Waco. He spent a year in Central Texas before coming down to the Rio Grande Valley. He spent three years in South Texas, then left to report for the ABC affiliate in Denver. He is excited to be back in Texas' paradise giving the news to the viewers!
Michael lives in Pharr with his partner and enjoys running, exploring the Valley and Texas and going to the island.
He loves meeting different people every day and telling their stories. Feel free to reach out to Michael at Mscott@krgv.com. Or you follow him on Twitter and like his Facebook page.