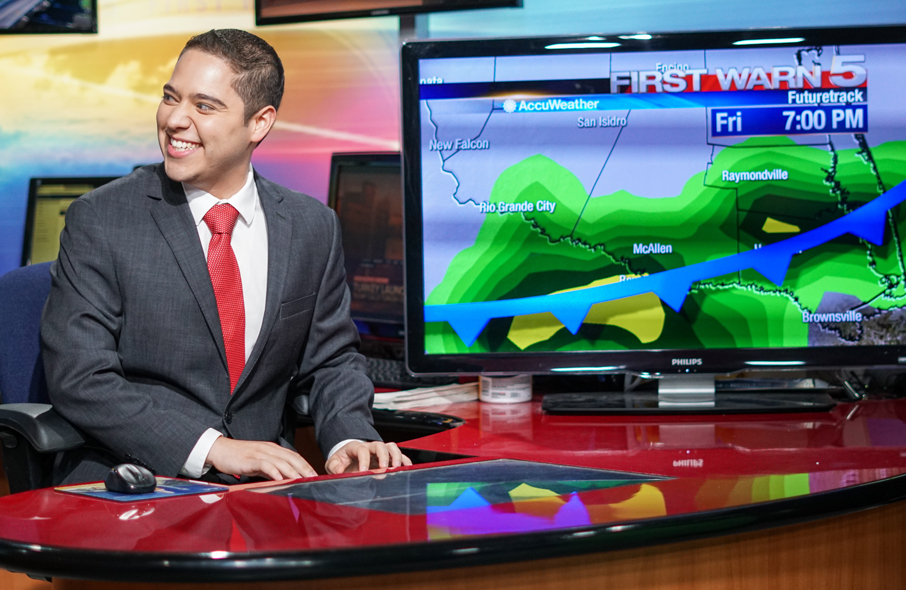 Sergio Puente
Sergio Puente is a Valley native from Edinburg. He's a graduate of Edinburg High School and was a trumpeter for the mighty bobcat band. Sergio graduated from the University of Texas Pan American with a bachelor's degree in mass communication - broadcast in 2015.
Sergio joined KRGV in March of 2016 as a photojournalist. He was on the ground during Hurricane Harvey in Corpus Christi and in Beaumont after the floods. Sergio also covered major stories such as the Sutherland Springs shooting near San Antonio and stories along the border with Border Patrol special units.
From an early age, Sergio knew his passion. He knew that one day he'd be a weather forecaster or a meteorologist. He's currently studying at Mississippi State University to obtain a degree in meteorology. Sergio joined the First Warn 5 Weather team in the fall of 2017 as a weather producer.
In December 2018, Sergio joined the Somos El Valle team as a bilingual weather forecaster for Noticias a Las Nueve.
Sergio loves the outdoors. During his free time you might find him at a nature trail or at the beach. He also loves finding new places to eat across the Valley and beyond. He, also, enjoys his time away from the weather center with his family and friends.
Follow Sergio