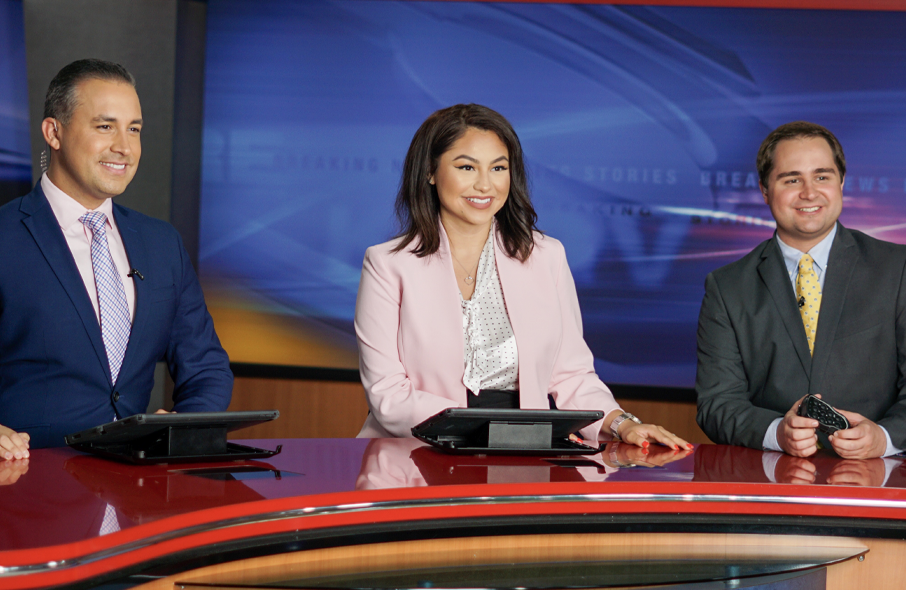 Gabriella Garza
Gabriella Garza is morning anchor for CHANNEL 5 NEW THIS MORNING. Gabriella joined the KRGV team as a reporter in July of 2016.
Gabriella was born and raised in Hartford, Michigan a small, one-stoplight city in Southwest Michigan. Though she was raised in Michigan, her Valley roots run deep; both of her parents were born and raised in the RGV.
In 2016, Gabriella graduated from Michigan State University (Go Green!) with a bachelor's degree in Journalism.
She's covered stories across the Valley. Reporting along the border meant each day would bring a new adventure. Gabriella found her passion for storytelling and most importantly, this allowed her to meet new and interesting people every single day, her favorite part.
In June of 2017, Gabriella sat on the CHANNEL 5 NEWS desk for the very first time anchoring CHANNEL 5 NEWS THIS MORNING.
When Gabriella isn't behind the desk, she loves exploring the great state of Texas and traveling as much as she can. Most days you can find Gabriella spending time with her family, running around with her two nieces and nephew or taking in a good movie with her husband, Jacob.
Gabriella welcomes anyone to send her story ideas and enjoys hearing from you.
Follow Gabriella