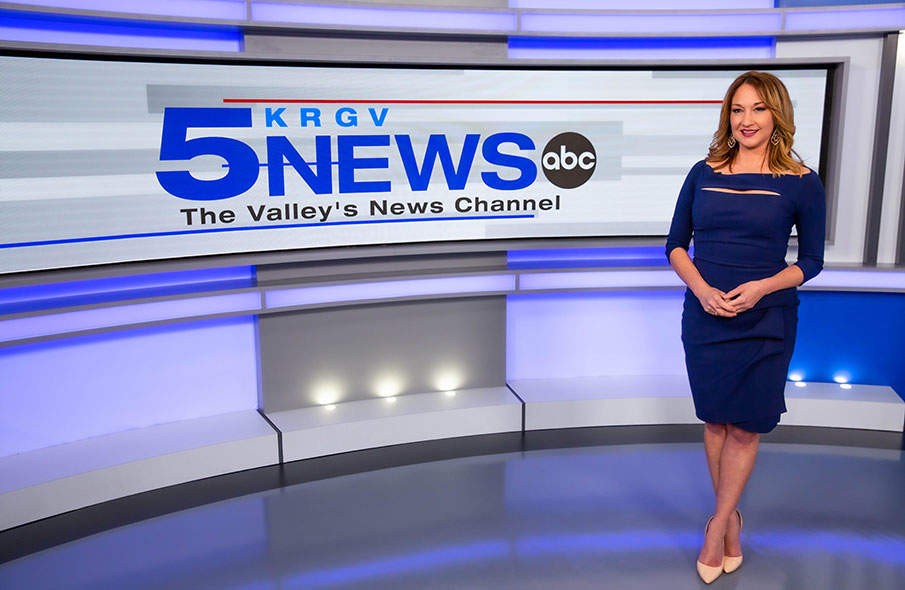 Kristine Galvan
Kristine returned to KRGV in November 2017 in time to cover the murder trial of former priest John Feit. Kristine is a familiar face in the Rio Grande Valley. She reported for KRGV for five years until she left in 2005 to join the reporting team at FOX in Houston.
During her first stint at KRGV, Kristine reported and broke multiple stories of national interest including the terror-related capture of Farida Ahmed near the border, a cyanide truck hijacking in Mexico, the partial collapse of the Queen Isabella (Memorial) Causeway, and the assassination of Mexico's former top drug cop in McAllen. She also traveled to Arizona to confront John Feit about the murder of Irene Garza. He was convicted, 14 years after Kristine picked up her first TAPB award for investigative reporting for her work on the case.
Kristine reported for FOX in Houston for ten years, but her heart was never far from the Valley.
Born and raised in Brooks County, Kristine's parents still live in south Texas. During her time in Houston, she returned to the Valley numerous times to cover immigration and border security issues, and to report during Hurricane Dolly and other tropical storms. While in Houston, she also won an Emmy, helped anchor a six-hour long morning newscast, and reported for the FOX Television Stations Group and Fox News Channel, as requested by the network.
In 2015, Kristine declined a contract offer to remain in Houston and moved to the Dallas/Fort Worth area to be closer to her nieces. Shortly after, doctors diagnosed her youngest niece with pediatric hypertrophic cardiomyopathy and recommended open heart surgery. Kristine remained in north Texas while her niece, who had the surgery at 23 months old, recovered. Her niece is now a happy little toddler, and while Kristine visits her every chance she gets, she is now focusing on the next chapter of her career.
She returned to KRGV to help launch a new newscast on our digital channel, 5.2 Somos El Valle, and manage KRGV's Investigative Unit. Once she settles in, Kristine plans on joining local efforts promoting pediatric heart awareness.
Follow Kristine