Mission to Host Curbside Collection for Bulky Items
MISSION – The city of Mission will soon be collecting bulky items to make it easier on residents.
The curbside collection is set to take place starting March 11 and continues through March 14; the city will be divided into four quadrants, each with a specific date for large items to be collected (see map below).
Items accepted include furniture, mattresses, grills, water heaters, fencing, small pieces of carpeting, up to three TV's and three wooden pallets – brush will not be accepted.
Items must be placed at the curb by 7 a.m.
For more information, visit the city's website or call 956-583-2564.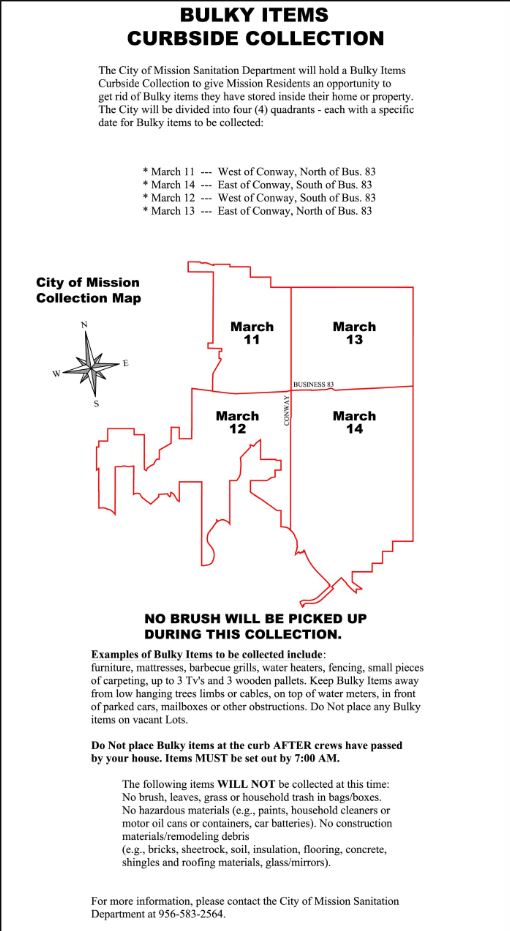 More News