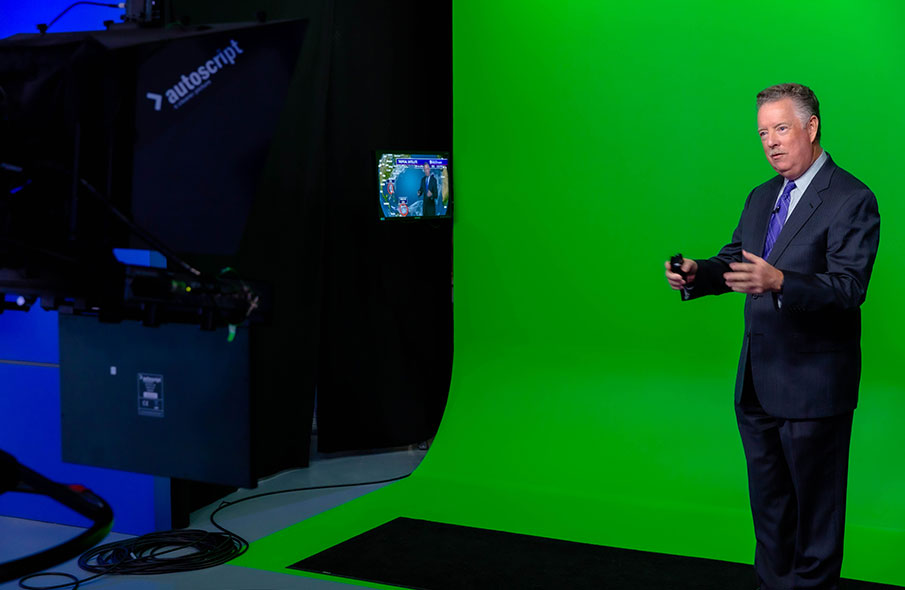 Tim Smith
Chief Meteorologist Tim Smith has been part of the CHANNEL 5 NEWS team for more than 35 years. A native of Batesville, Indiana and graduate of Indiana University, Tim worked at several radio stations in Indiana before heading for Texas in 1981. His first job at CHANNEL 5 NEWS was as Weekend Weathercaster working under the tutelage of the late Lee Lindsey. Tim quickly fell in love with the Valley's weather. Not just forecasting it, but enjoying it, like everyone else. He was promoted to Chief Forecaster in 1983, a position he's held since. Along the way, Tim has continued his meteorology education taking classes from Penn State University, Weatherscan School of Broadcast Meteorology, and Mississippi State University.
In August 2004, Tim completed Mississippi State's Broadcast Meteorology Program. He got straight A's and was one of only three students to accomplish that feat. That diploma changed Tim's title from Chief Forecaster to Chief Meteorologist. Tim has led CHANNEL 5 NEWS's weather coverage through hurricanes, tornadoes, freezes and even two snowstorms. "It was just an incredible blessing to see so many people getting to see snow for the very first time in their lives...and to have it happen on Christmas...what a miracle," Tim said, following the first snow event on Christmas Eve 2004.
Tim has always been very active in the community. He visits with thousands of school children each year making presentations about weather. For more than 10 years, his "Kids You Should Know" feature highlighted special young people of our community. Tim is a regular on the civic organization speaking circuit. Of course, his Tim's Coats project has helped bring in more than 100,000 coats for the less fortunate of the Valley over the last 35 years. With the Channel 5 Toy Drive, Tim and several other members of the Channel 5 News Team deliver Christmas gifts to every child in every hospital in the Valley during the Christmas season.
Tim has served as member and Chairman of the Board of the International Museum of Art and Science in McAllen. As Vice President of the Storm Science Network, he coordinates hands-on science activities for children all across the Valley. Tim is the co-founder of the National Tropical Weather Conference held each year on South Padre Island. He has served on the Board of Directors of the American Red Cross, the Rio Grande Valley Emergency Management Coordinating Council, the Hidalgo County Fatherhood Initiative, the UTPA Nursing Advisory Council, and the Rio Grande Valley Partnership.
An Emmy Award winner, Tim was recently inducted into National Academy of Television Arts and Sciences – Lone Star Chapter Silver Circle. This is a very prestigious honor reserved for broadcasters who have dedicated at least 25 years to the industry and to their communities. Tim has also received the Silver Apple Award from the Texas Classroom Teachers Association, the Texas Media Award from the National Association of Social Workers, and the Distinguished Service Award from the University of Texas – Pan American. Tim is a proud Rotarian and a Rotary Paul Harris Fellow. He has received multiple first place awards from the Texas Associated Press Broadcasters for his weathercasts.
Tim is an avid San Antonio Spurs fan and loves to watch his Indiana Hoosiers basketball team. He enjoys cycling and golfing. Tim and his wife Nora have three children, Justin, Maya and Taylor, four beautiful grandchildren, along with a Shih Tzu and a Kitty.
Follow Tim