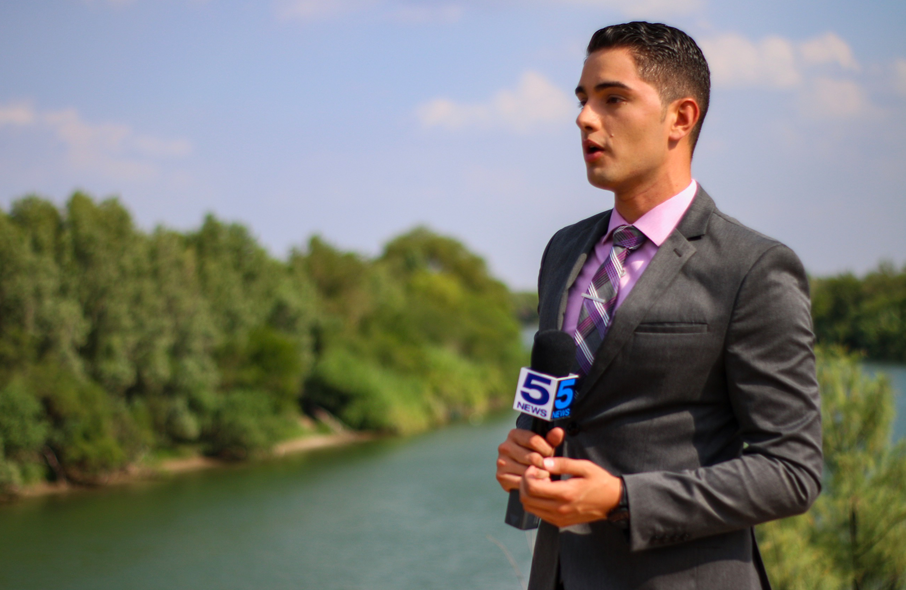 Christian Colon
Christian Colón is a bilingual reporter for both CHANNEL 5 NEW and SOMOS NOTICIAS.
Known to the newsroom as "Colón," Christian was born and raised in New Haven, Connecticut, but he is a Puerto Rican at heart.
KRGV is Christian's first television job.
Colón graduated with his Bachelors of Science in Media Arts with a double major in Criminal Justice from Sacred Heart University.

With a passion for storytelling he felt he wanted to learn more about journalism so in 2018 Christian graduated with his Masters of Science degree from the Columbia University's Graduate School of Journalism.
After grad school, he was awarded a 10 month gig at The Miami Herald where he was a multimedia journalist.

Close to the end of his time there KRGV reached out after a YouTube video Christian had posted...and the rest is history.
Christian joined the KRGV family on January 14, 2019. Throughout his time here he has rode along with immigration officials while the RGV was getting record breaking apprehension numbers and thousands of migrants were crossing. He has told the story of dozens of migrant families who managed to make it into the valley but also those who are sleeping in tents in Matamoros. Besides immigration he has covered several cases of families fighting against the federal government regarding the proposed border wall projects. Other topics he has covered include new local law enforcement initiatives, missing people, and the controversial Mercedes Christmas Tree that caused tax payers thousands of dollars.
Christian has fallen in love with the valley especially the incredible tacos!
Follow Christian