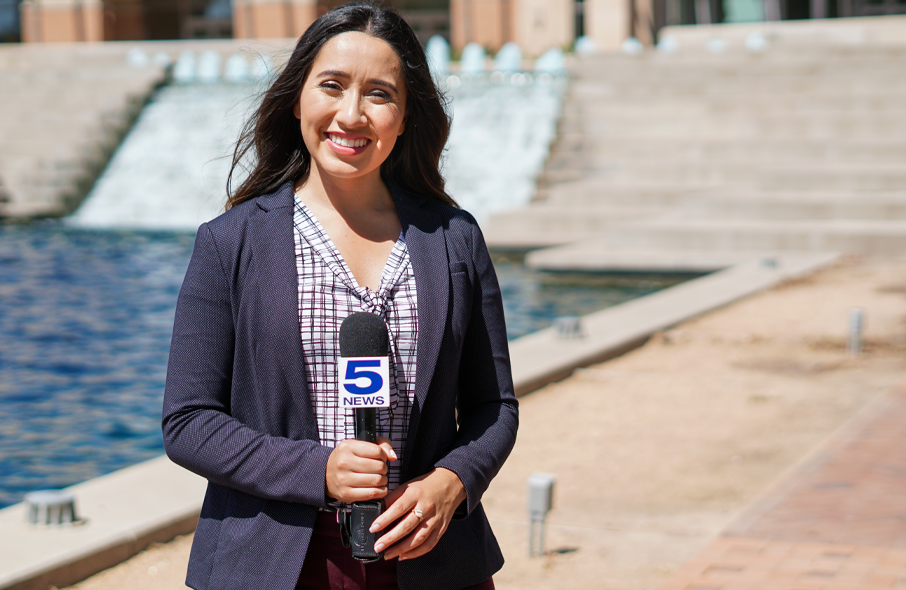 Mónica De Anda
Mónica De Anda was born and raised in West Covina, California. Before joining the KRGV team in April, she was a sports writer for KCBS in Los Angeles. Mónica also interned at KABC and KCBS in Los Angeles.
She has a keen interest for local stories that impact residents and the community they live in. Since moving to the Valley, Mónica's covered stories about crime, health, and education.

She graduated from California State University, Fullerton and is a product of CSUF's Latino Communications Institute.
Mónica is a proud daughter of Mexican immigrants. Her favorite place to vacation is Tecolotlán, Jalisco, the pueblo where her father is from.
Family and faith are at the center of her beliefs.
In her spare time she enjoys baking cookies and trying different taco spots throughout the valley to see how they compare to the tacos back in LA.
Follow Monica