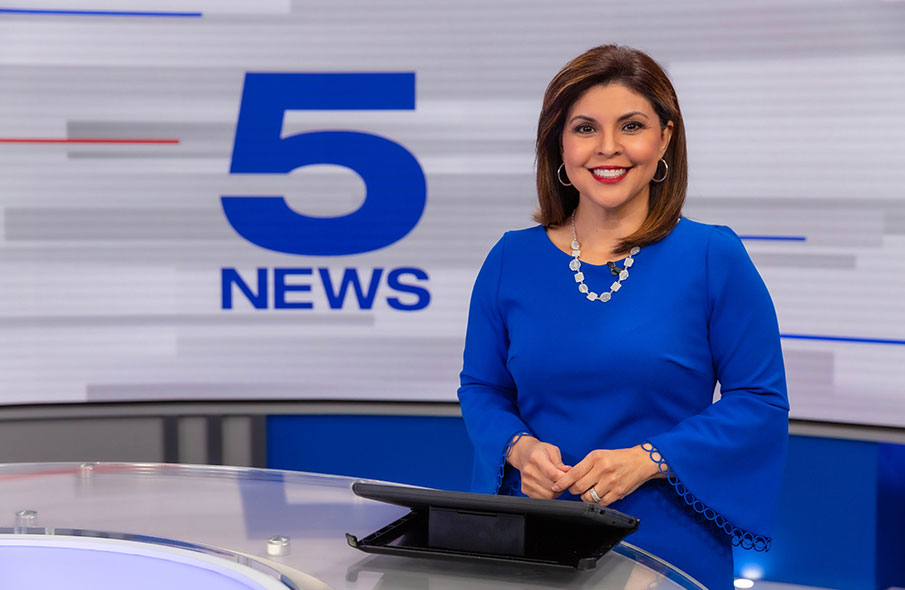 Dina Herrera-Garza
Dina is a Valley native, born and raised in Edinburg, TX. She graduated from Edinburg High School in 1991.

Her alma mater is Southwest Texas State University, where she earned a bachelor's degree in mass communications, graduated cum laude.

Before the anchor desk, Dina was a reporter for CHANNEL 5 NEWS covering stories in both Cameron and Hidalgo Counties.

Dina takes pride in covering education stories for several years; she earned a State Silver Apple Award from the Texas Classroom Teachers Association.

She joined the CHANNEL 5 NEWS THIS MORNING team in 2002, became the anchor for CHANNEL 5 NEWS AT NOON in 2007 and joined the evening team in 2017.

Dina has won multiple Lone Star Emmy Awards.

When away from the newsroom, you can find Dina spending time with her family. Dina and her husband, Neil, call Edinburg home and are the proud parents of Noelle Diane and Noah Daniel.

You can catch Dina on CHANNEL 5 NEWS at Noon and 6.
Follow Dina