Millions Share Viral Instagram Hoax
WESLACO - A new Instagram hoax has taken over the app with millions of people sharing the fake post.
The Instagram post claims the app is changing its privacy policy and a new rule will allow them to use your photos.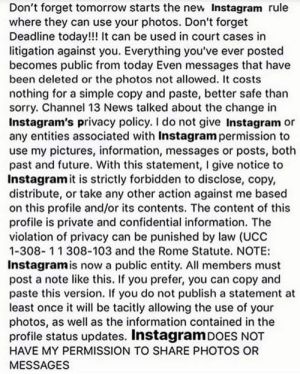 The post claims by reposting the picture to your feed, they legally won't be able to use your photos.
The post made rounds across the platform and even U.S. Energy Secretary Rick Perry shared the post on his Instagram.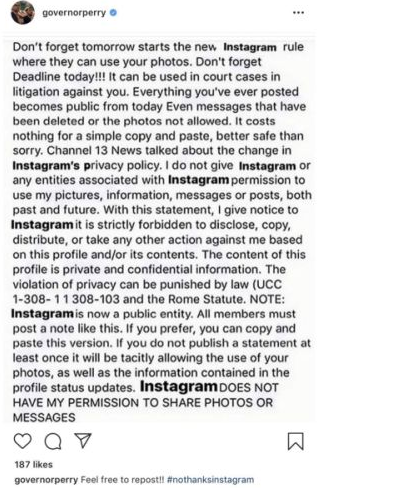 Perry later deleted the post.
The fake post mentions "Channel 13 News" spoke out about this new policy change, but it is unclear which station they are actually referring to.
Rest assured, head of Instagram, Adam Mosseri, refers to the viral post as a "meme" and denies its validity.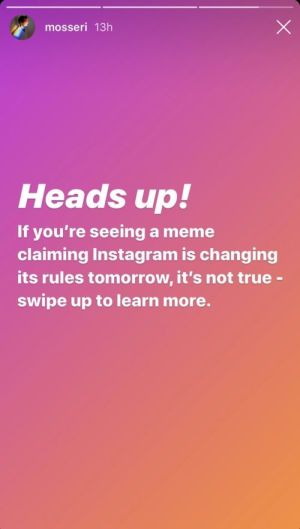 More News