Weather Experts Predict a 'Near Normal' Hurricane Season
WESLACO – The National Oceanic and Atmospheric Administration released their predictions for the upcoming hurricane season.
The agency predicted nine to 15 named storms Thursday.
NOAA's Climate Prediction Center says they're expecting the Atlantic hurricane season will be near normal.
They say four to eight of the storms will develop into hurricanes and two to four of those will be major hurricanes with 111 mph winds or higher.
On average, a season can produce 12 named storms.
NOAA says there's a 40% chance of a normal season, with 30% chances of stronger and weaker seasons.
Hurricane season starts June 1.
The following are the list of the 21 names for storms.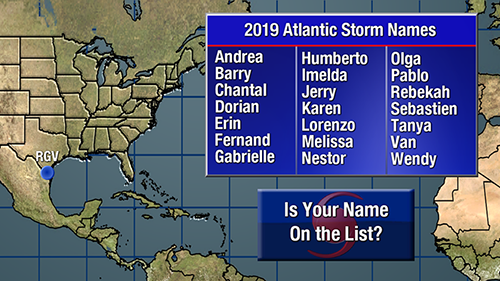 More News